Back in 1999, Iron Chef Imports was founded by me, Kristian Appelt (the name having been chosen because of my love for the 'Iron Chef' TV show), and began locating, purchasing and importing vehicles from Japan for customers in Australia. Having built a solid reputation for locating quality vehicles and providing good customer service in the decade that followed, it became clear that there were no companies providing a similar service for vehicles being imported from the US.
As a result of constant requests from the public and others in the industry, a sister company was formed in April 2011. Iron Block Imports (named in honour of the cast-iron blocks of the classic big-block V8 engines of the 1960s) has since experienced similar success as its older sibling, specialising in locating rare and restored classic US muscle cars as well as high-quality late model vehicles for its customers.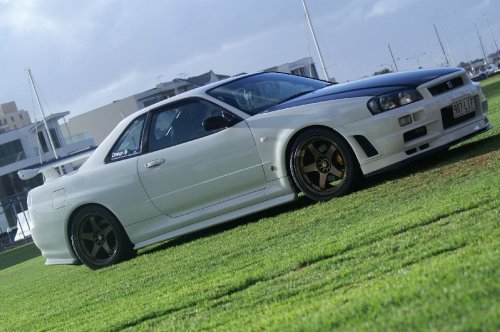 In mid-2010, Iron Chef Imports received an inquiry from a customer in the UK moving to Australia permanently, requesting that we help bring his beloved Range Rover over with him. Having helped him work through the application for import approval under the personal import scheme, arranged shipping (at a much cheaper rate than he'd originally been quoted), sorted customs clearance in Australia and then organised for his vehicle to have the necessary work done for registration, he was delighted with how smoothly the process went. This UK customer then recommended Iron Chef Imports to other UK citizens considering moving to Australia on the 'Poms In Oz' forums, and things started to snowball from there.
It quickly became apparent that UK citizens were visiting the Iron Chef Imports website looking for further information on how to bring their vehicles to Australia, only to find information on how Australians could import their vehicles from Japan! The solution? Create a third company – Iron Lady Imports – as a one-stop shop specialising in bringing vehicles from the UK to Australia: for UK customers moving to Australia, Aussie ex-pats returning home with their vehicles, and for Aussies based here in Australia wishing to import vehicles from the UK.
In keeping with the theme of Iron Chef and Iron Block, the new company name of Iron Lady Imports (inspired by a glass or three of red wine!) was a tongue-in-cheek reference to the 'Iron Lady' herself, Margaret Thatcher. We should point out to Labour Party voters that our name is not intended to be a reflection of our political views!
In July 2014, Iain Kelly joined the Iron Lady crew and he brings a wealth of knowledge and previous experience in the motoring world to his new role. His encyclopaedic knowledge of vehicle makes and models certainly comes in handy!
So while each of the three companies provides a slightly different service, the same basic principle remains – we love what we do, because we love your car (wherever it may come from) as much as you do!